Macedonia is a small country located in the Balkan region of Eastern Europe. It's famous for its gorgeous mountainous landscapes, beautiful lakes and valleys, and ancient towns from the Ottoman Empire.
Recently, Macedonia has seen an influx of visitors, especially since its 2019 name change from the Yugoslav Republic of Macedonia to the Republic of North Macedonia. The country itself is quite small and only has about two million residents. Anne and Carl Deane discuss below the numerous sites to see when traveling to Macedonia.
Major Cities
Macedonia has several of the most historically interesting places in the world as well as places that appeal to those looking for interesting and vibrant city life. These three cities are just a few of the most popular and will appeal to a wide range of visitors.
Skopje
Skopje is the capital of Macedonia and operates much like any metropolitan city. There are great cultural institutions, such as the Museum of the Macedonian Struggle or the National Opera and Ballet.
Skopje's Old Bazaar is also worth visiting thanks to its quaint cafes, shops, and bakeries. There is also a roaring nightlife, with clubs and bars. A few locations even have live bands that play Balkan folk music.
Ohrid
If you are looking to do a deep dive into Macedonian culture look no further than Ohrid. Also known as the "Jerusalem of the Balkans," the town once had 365 churches, one for each day of the year. It is also close to Lake Ohrid, which is one of Europe's deepest and oldest lakes.
Both Ohrid and Lake Ohrid are considered UNESCO World Heritage Sites. In addition, there are various old homes and monuments that are worth visiting for their unique architecture.
Bitola
Deemed one of the oldest cities in the world, Bitola is definitely on the list of 'must see'. It has been around since the Byzantine Empire and most of the architecture can still be seen today. One of the most famous sites is Heraclea Lyncestis, an open-air ruin. It's surrounded by three different mountain ranges so there are various hiking opportunities for interested tourists.
The pedestrian mall, Shirok Sokak, has beautiful neoclassical buildings as well as a bevy of restaurants and coffee shops to get a few tasty bites.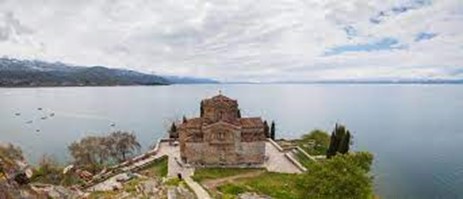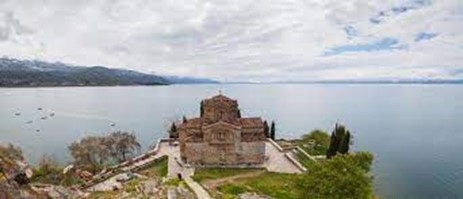 Beautiful Outdoor Sites and Activities
Macedonia is home to many unique mountain ranges as well as lakes and forests. No wonder it's a nature lover's paradise! Below are two must-see places rife with outdoor activities for all levels and interests.
Peshna Cave
The Peshna Cave is a unique site to see when visiting Macedonia. It has the largest opening in the Balkans and offers an interesting trip down thanks to swallows and bats living there.
The hike to the cave offers stunning views of the mountains and visitors can stop by a medieval fortress and the remains of a water mill before hiking down into the cave.
Matka Canyon
Matka Canyon is one of the most popular outdoor sites to visit. There are ten caves within the canyon that people can visit, including its most famous cave, Vrelo Cave, which is full of stalactites.
Countless people visit Matka Canyon for its alpine hiking, climbing, and kayaking on the river that runs through the canyon. There are also several medieval monasteries with magnificent views of the canyon.